I got a kick out of these old makeup pictures I found from 2006, when I initially began to do my FOTD (Face of the Day) posts on Specktra. It's sort of funny to look back to see where you came from and how one's skills have improved over time. Here's some of my "favorite" horrendous looks.
Trying to do a pin-up look with very uneven eyeliner.
I don't even know
what
this was...it was at this point I entirely wrote off purple eyeshadow! Now I love it.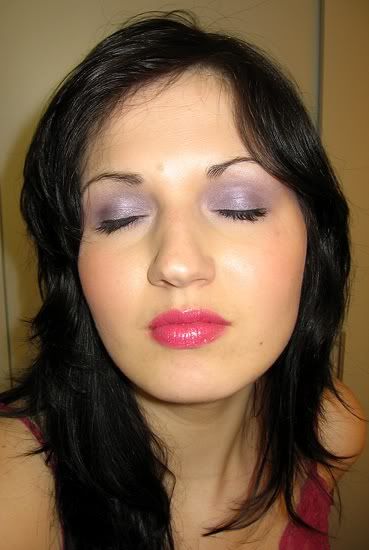 Really odd color placement and combination - well at least I was branching out!
WAT!
Haha! I hope you got a kick out of this as much as I did. Just remember, no master has ever fallen out of the sky - you learn the most by experimenting and making mistakes. Take pictures of your looks, you'll look back on them someday and laugh like I did. :)